Available Monday through Friday
Sewer and Septic Inspection and Locating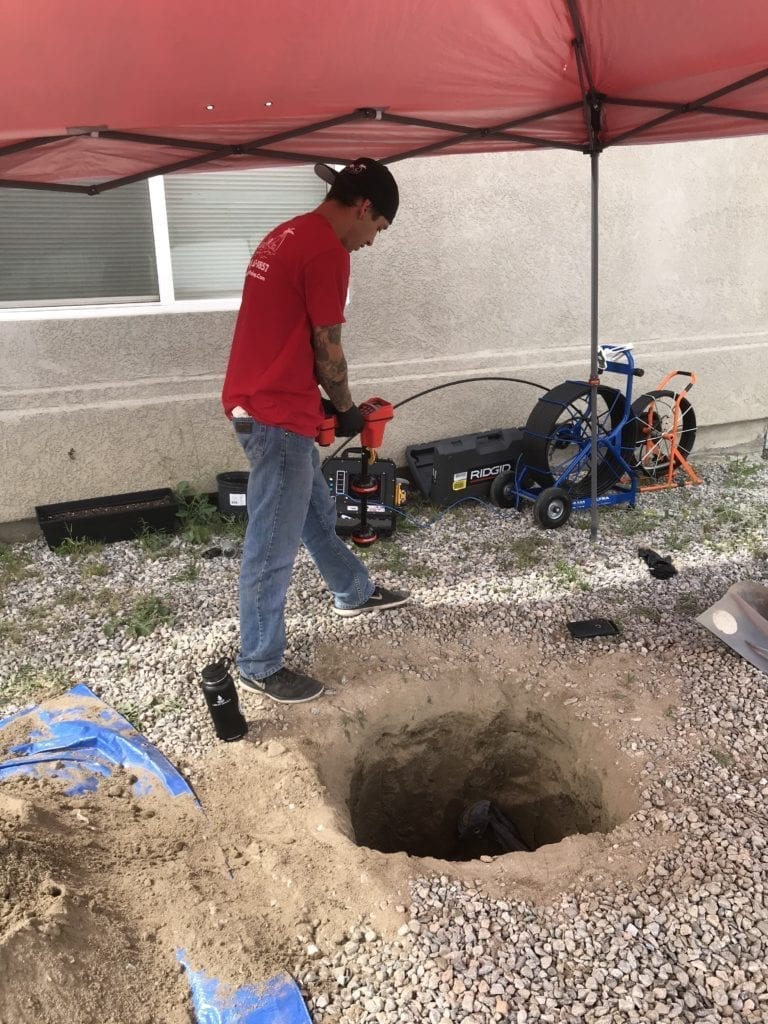 Do you need to locate your septic tank, sewer pipe, storm drain, or broken pipe? Save time and headache by calling the sewer, septic, and storm drain inspection and locating service company Sand 'n Sea Drain Co.
Don't make the mistake of planting a palm tree on your sewer pipe. Palm tree roots will destroy your sewer, septic, and storm drains. We will locate your sewer, septic, and storm drains before you plant.
Using special cameras equipped with sonar technology, we can accurately locate your sewer, septic, and storm drain pipes.
Know for certain before you start digging. Start by calling Sand 'n Sea Drain Co. for all of your sewer, septic, and storm drain locating needs.

Buried Clean-Out Locating in the Coachella Valley
Your sewer drains for your home are like the exhaust pipes on your car. You don't realize it's there, but when they stop working it becomes a serious problem.
Regular home inspection and servicing is just as important as regular car maintenance, and without it, you're left stranded.
Don't worry about problems WHEN they arise. Get ahead of them by having a sewer and septic inspection and locating service.
Our state of the art sewer cameras record your pipes. This is very helpful when buying a new home in the Coachella Valley.

Know Where You're Digging
Septic Tank Lid Locating in the Coachella Valley
Locating your septic tank lid in the Coachella Valley is made easy with Sand 'n Sea Drain Company. Our affordable locating service is accurate and cheap! Don't waste time poking holes with a probe. Sometimes, the tanks are too deep to probe anyway. Know for sure where your septic tank lid is, that way you always have access in case of an emergency septic backup.Have your septic tank lid located today! We offer septic and sewer locating in Palm Springs, Palm Desert, Cathedral City, Rancho Mirage, Bermuda Dunes, Thousand Palms, and the entire surrounding Coachella Valley.
Just because a plumber says your sewer needs to be replaced doesn't mean it's true. Most of the time, these old drains just need a good cleaning!
Palm Springs has some old homes that still have old cast iron pipes, and a contractor would love to sell you on a replacement. Sometimes they absolutely need replaced, but getting a second opinion can't hurt!
Using specially wound high-speed drain cables, we can remove some of the worst causes of sewer drain back ups, including tough roots and heavy built up scale rust.
Get some more life out of your pipes, and save your floors from unnecessary trenching. Give us a call to see if we can provide you with a superior drain cleaning experience.