Our company provides trenchless sewer repair to Palm Springs, Cathedral City, Palm Desert, Rancho Mirage, Bermuda Dunes, Indio, Coachella, Thousand Palms, Indian Wells, and the entire Coachella Valley.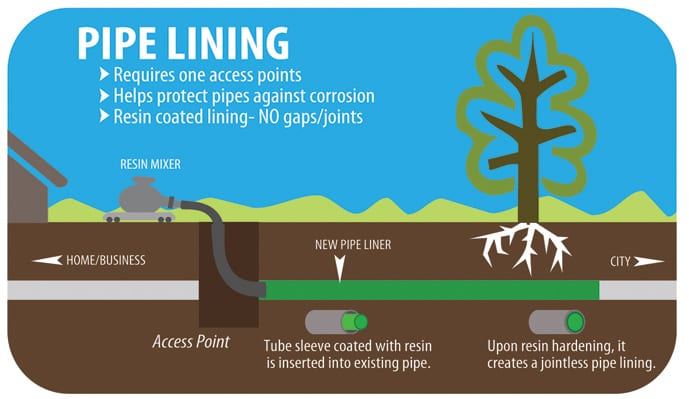 Trenchless Sewer in Coachella Valley
Cured-in-place sewer replacement saves an average of 30% over traditional methods
Sewer lining can save your landscaping, floors, driveways, and pools from unnecessary damage. To repair your damaged sewer pipes in Coachella, we access your pipes from outside, and install a liner measured and custom fit to your drains. The installation process only takes a couple hours, and usually doesn't require you to stay in a hotel, unlike traditional trenching methods which can leave your home inoperable for weeks or even months.
Cured in place pipe lining in the Coachella Valley can save you serious bucks. From your landscape to your floors, you have a lot of costs to consider when it comes to sewer replacement.
With over 16,000 successful installs under our belt, you can rest assured knowing you're choosing the real trenchless experts. Quality trenchless sewer begins with Sand 'n Sea Drain Co.
Testimonials
⭐️⭐️⭐️⭐️⭐️
"Amazing service by Adam and Jon. They called ahead to let me know they were coming we're very patient with me and kind honest very done to earth ...gave me a quote which was 3/4 less that the other place I was going to go with. Their knowledge of their business was impressive and honestly they will be the company I call back for our plumbing.
Highly recommend Sand'n Sea Drain Co!!
Nice to know there are decent honest companies around who have their customers back!! Been living here since 1959 so we know who's good and who is not to be trusted this company you can 100% trust 😇"
- Heidi and Rita Thompson
⭐️⭐️⭐️⭐️⭐️
"I had clogged storm drains. These guys are great! They returned my call quickly and arrived early. Cleared out the drains and were careful to explain where each drain flowed and where pipes were intersecting. Very professional. I'd use them again."
- Larry Henry
⭐️⭐️⭐️⭐️⭐️
"I had a weird issue at a property with plumbing. After hours of internet searching and many calls, I spoke with Sand n Sea drain Co. They were very upfront about what it could be & what those costs entailed. They fixed the problem with the most affordable solution. THE MOST AFFORDABLE SOLUTION ! When does that ever happen? The problem is repaired, they left zero mess. Honestly, these guys are like affordable plumbing ninjas-I can't even tell they were here & everything works! I now have plumbers for life. I will update my referral if anything changes!"
-Michael Lucas
⭐️⭐️⭐️⭐️⭐️
"Very pleased with Sand 'n Drain Co. They were very easy to get a hold of and very prompt to address my issue. They arrived instantly! Price was very reasonable compared to the other plumbers that I contacted. Great customer service, professional and nice. I will definitely be contacting them again if need be."
-Sendy Figueroa 
⭐️⭐️⭐️⭐️⭐️
"Jon and Adam did a great job for me..same day service..very professional and efficient.. clearly had all the tools necessary for the job and it was accomplished in a timely manner..would certainly hire them again."
-Pam Cortina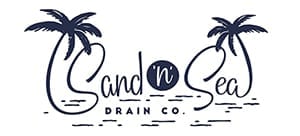 Monday - Friday
7 am - 6 pm
Saturday
By Appointment
Trust Sand 'n Sea Drain Company to get you flowing again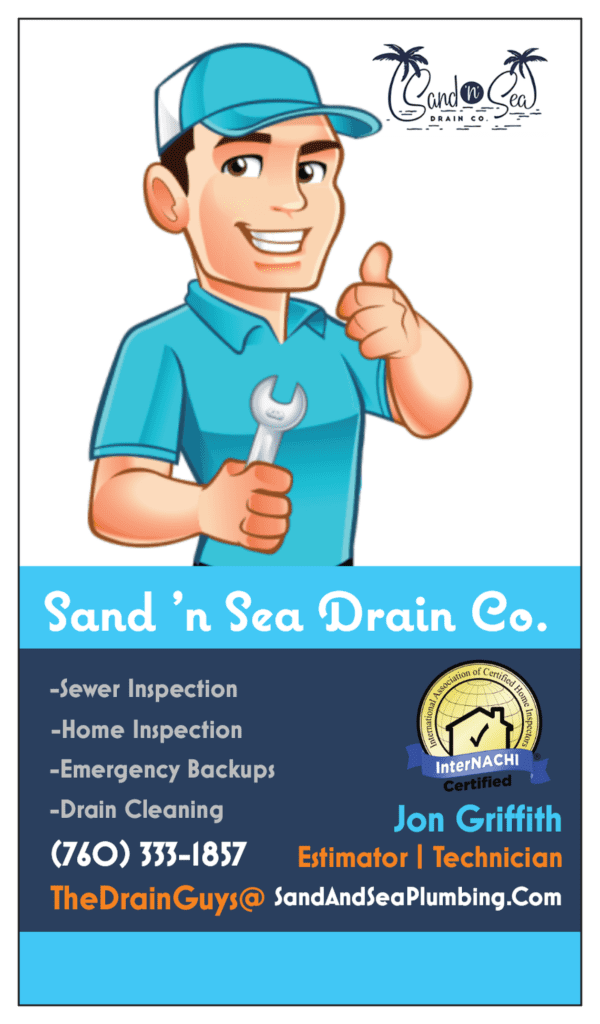 Do you need a plumber in the Coachella Valley? Do you have an emergency involving your plumbing near Palm Springs, Cathedral City, Desert Hot Springs, Rancho Mirage, Thousand Palms, Palm Desert, La Quinta, Bermuda Dunes, Indio, Coachella, or anywhere else in the broad Coachella Valley?