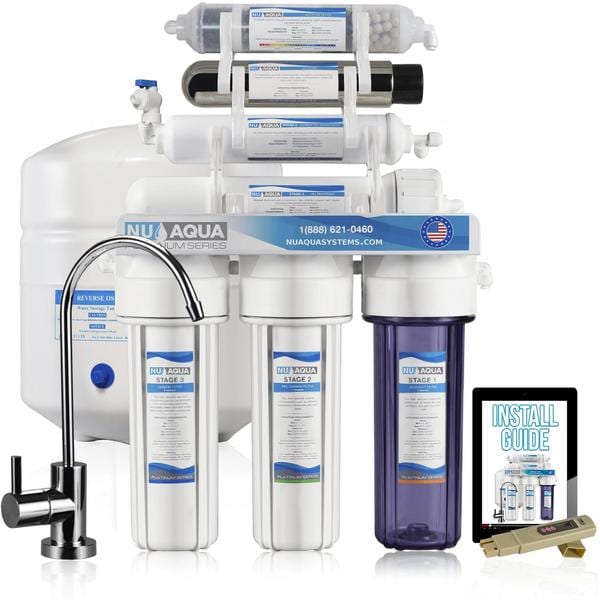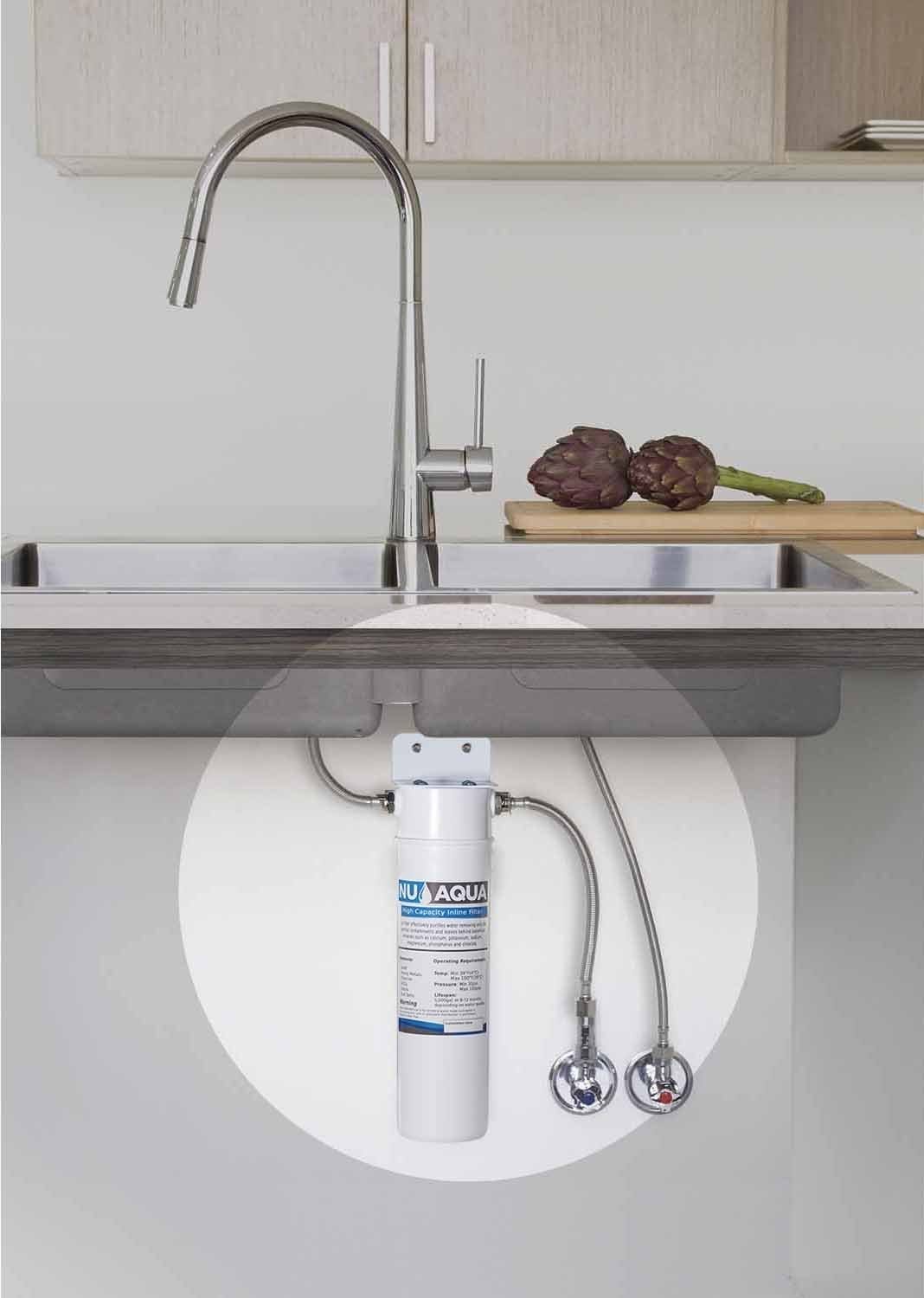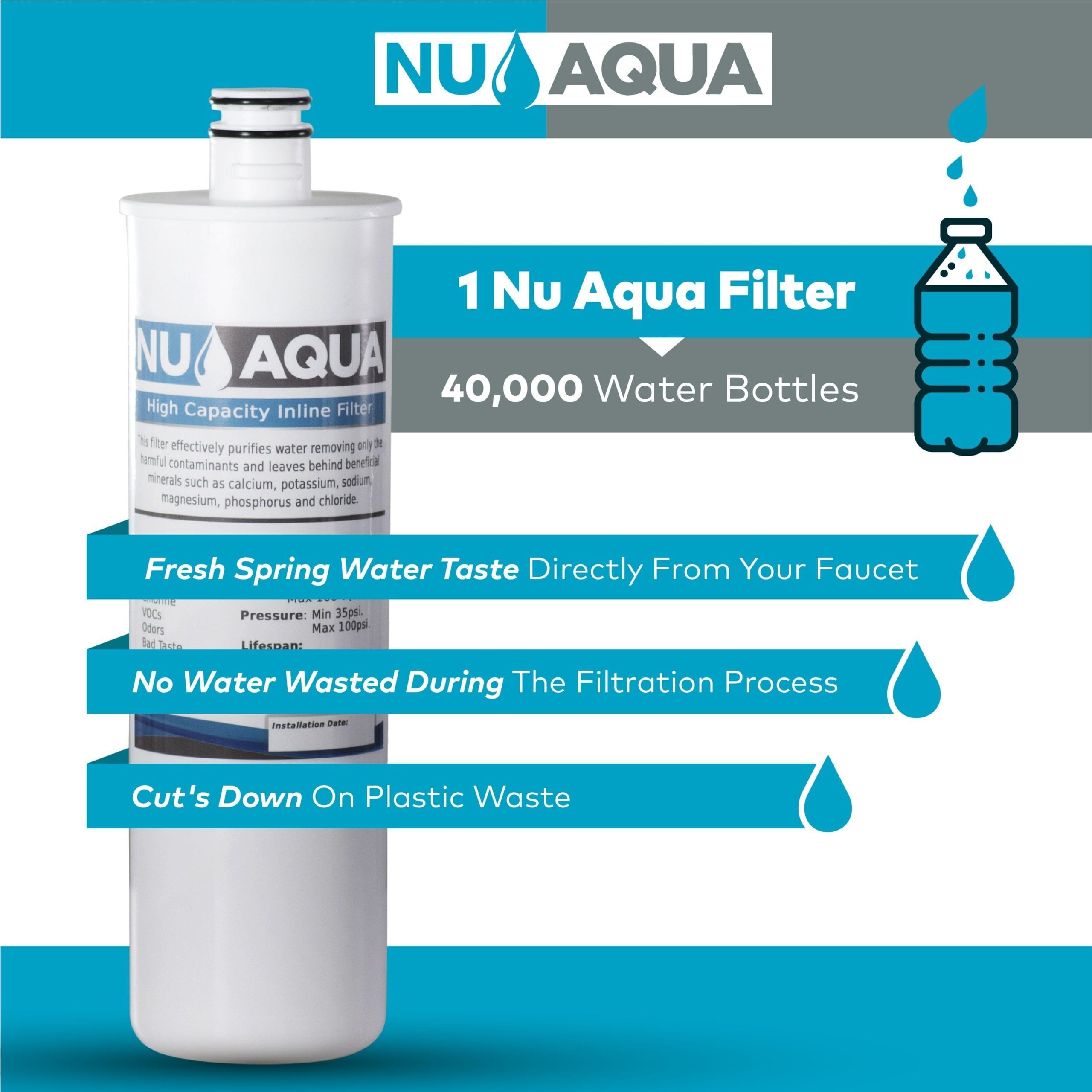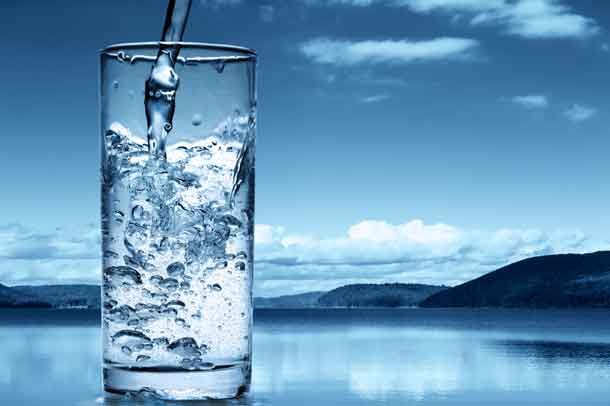 Not only is this filter highly effective in getting rid of contaminants, it's easy to clean and maintain. Unlike reverse osmosis systems that take up lots of space under your sink and can be difficult to install, this single under-sink drinking water filtration system removes 99.9% of contaminants and take up very little under sink space, and is installed in less than two hours! And unlike other water filters that require an entirely new faucet or unit (like a box filter or a pitcher), this pure, healthy drinking water comes right out of your existing faucet.
Easy to maintain, the Water Filter will give any sink in your home the clean, filtered water you need on demand. No extra faucets to install, no drilling into pipes or adding complicated hoses under your sink: just a simple filter and clean water on demand.
This filter lasts a minimum of 3 Years or 5,000 Gallons
Removes up to 99.9% of Lead, Heavy Metals, Chlorine, Chromium 6, Mercury, Volatile Organic Compounds (VOC's), Glyphosate, Trihalomethanes, Perfluorinated compounds (PFC's) and Detergent.
Reduces and eliminates turbidity, odors, and bad tastes.
Direct connection to existing, standard house plumbing for kitchen and bathroom sinks.
Flow Rate: 2GPM @ 65PSI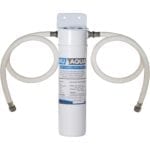 If you're looking for better filtration than those pitcher filters but don't want to install an entire reverse osmosis system under their sink, the NU Aqua Under Sink 3/8" Single Stage Water Filter is what your household needs. Whether you want cleaner water for drinking and cooking or you're tired of your hands and dishes feeling filmy after you wash them, this water filter removes 99.9% of harmful contaminants like lead, chlorine, and mercury without getting rid of essential minerals your body needs.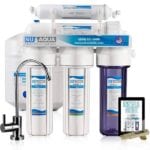 The Platinum Series is the industries best reverse osmosis system, standing out from others for its exceptional value and ability to efficiently provide consistent unlimited great tasting, clean and healthy water on demand. Start tasting the difference in the food you cook, coffee you brew and experience crystal clear ice in your drinks. Not only will switching to a home water purification system save you time from going to the store to purchase bottled water it will save you money.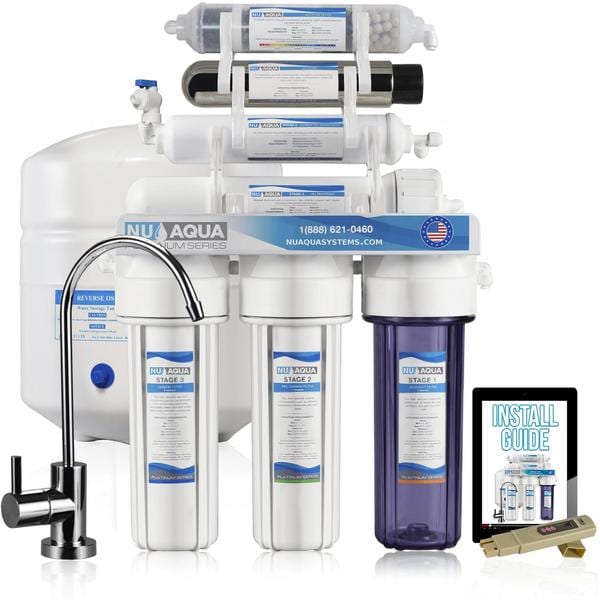 Featuring an elaborate yet easy to use the 6-stage system, this reverse osmosis system will provide you with the cleanest drinking water possible in the comfort of your own home. The NU Aqua Platinum Series Reverse Osmosis system utilizes HydraCoil™ technology for up to 50% cleaner water than comparable systems. Using a specialty manufacturing process NU Aqua Platinum carbon filters provide a higher absorption rate due to the molecular structure of the pores becoming more permeable.
Say goodbye to expensive bottled water
and say hello to filtered water
You want to give your family healthy water at a price you can afford, and now you can. Call Sand 'n Sea Drain Co. at (760) 333-1857 and ask about a water filtration system today. You'll wish you had done it sooner, guaranteed!
Available Monday through Friday